Reliable transportation is one of the biggest obstacles our teen moms face on their path toward self-sufficiency, which is why car donations are a big deal at Hope House.
Lake Arbor Automotive & Truck recently donated a car to Lexus, a teen mom at Hope House who is working hard to create a new life for herself and her little one.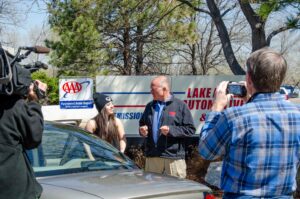 The car was a surprise for Lexus, and was given to her during special Mother's Day event at Lake Arbor. She will put her new wheels to good use as she travels between work, school, childcare and Hope House!
We are so grateful for this partnership with Lake Arbor Auto – they are making a significant impact on the lives of our teen moms!
If you can donate a car to Hope House, contact lisa.schlarbaum@hopehousecolorado.org.